Press Release
May.10, 2016
Listen in English or Japanese!
Read-along picture book app Pancoo and the Maze of Treats on sale now!
Pancoo LINE stamps also available!
Polygon Pictures ("PPI," President and CEO: Shuzo Shiota, Head Office: Tokyo, Japan) is proud to announce the release of read-along picture book app Pancoo and the Maze of Treats for iPad on the App Store (https://itunes.apple.com/en/app/ying-yudemo-wenkeru!-dumi/id1089889120?mt=8).

This voiced, read-along picture book app features the new Naomi Iwata character Pancoo of the Treats Forest. It is available in both English and Japanese, and the first volume is currently free!

With maze games between the fun story sections, even little children won't be bored. Also, Mom or Dad can record their own voices too, so your kids can hear your voice even when you can't be there in person!

Pancoo LINE stamps are also now on sale to commemorate the release of this app (https://store.line.me/stickershop/product/1094509/en).

This read-along storybook will engage children's intellectual curiosity. Let's go on an adventure with the pancake-loving snack animal Pancoo to the Treats Forest!
■App for iPad overview
・App Name: Pancoo and the Maze of Treats
・Sales: App Store
・Content: Read-along Picture Book App
・Category: Education, Book
・Rating: for ages 0 and up
・Recommendation: iOS:8.0
・Price: Free for the first episode
・App Store URL: https://itunes.apple.com/en/app/ying-yudemo-wenkeru!-dumi/id1089889120?mt=8

Features
• Switch between Japanese/English
• Audio recording
• Maze games
• Pop-up picture book-style art by Naomi Iwata
• 1st episode is free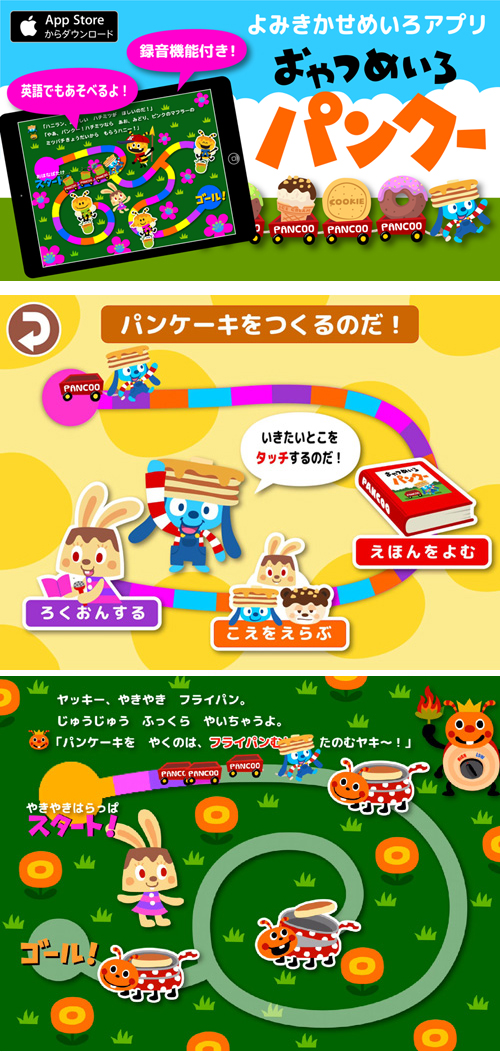 ©Naomi Iwata・POLYGON PICTURES
Pancoo of the Treats Forest LINE Stamps
To commemorate the release of Pancoo and the Maze of Treats,
LINE stamps of the main character, Pancoo, are now on sale.
Make every day fun with the always cheerful Pancoo!  
(https://store.line.me/stickershop/product/1094509/en)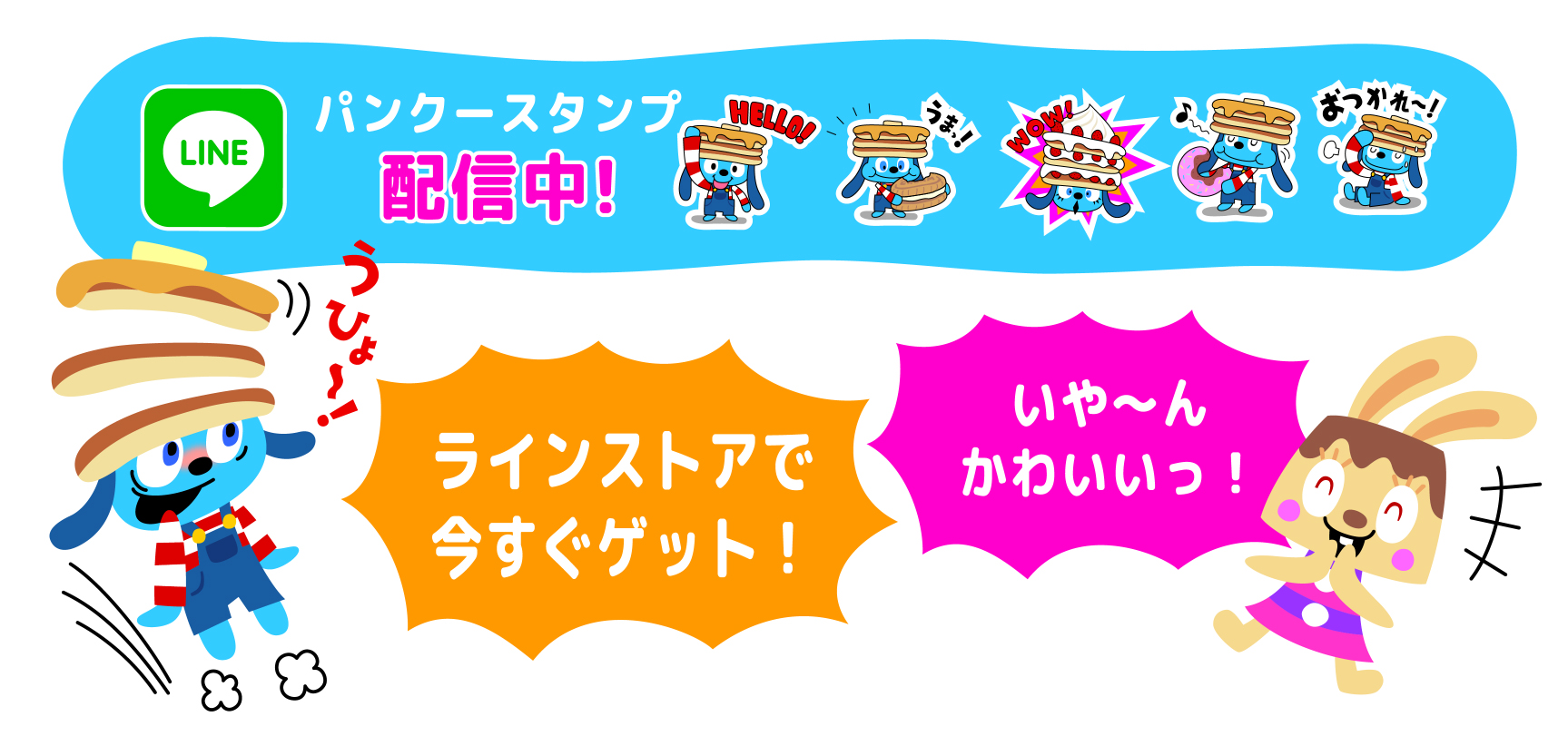 About Naomi Iwata
Born in Shizuoka Prefecture. Worked as an illustrator, character designer, and film director.
Responsible for numerous CG animation works, and has received high praise overseas as well for his unique style. Currently employed at Polygon Pictures.

Notable Works
3D CG Animation
Gregory Horror Show (72 episodes)
Pecola (52 episodes)  
* Winner of the award for Outstanding TV Series in the TV Film category at the 2001 Annecy Animation Film Festival
Ride on Explet's (26 episodes)
* Nominated in the TV Film category at the 2003 Annecy Animated Film Festival
Midnight Horror School (52 episodes) 
* Nominated in the TV Film category at the 2004 Annecy Animated Film Festival

Picture Books
Hoshikuzu Boya no Boken Ryoko ("The Adventures of Stardust Boy") series published by Kadokawa Shoten Publishing.

Character Design
Cool Michael