TOA Heavy Industries & Iwata Co-developing New Commercial-Use Font!
Special Figurine Gift with Limited Edition Purchase!
TOA Heavy Industries, LLP., will co-development of the new TOA Heavy Industries font with long-established font maker Iwata Corporation, to be released autumn 2020.
Development and release of the TOA Heavy Industries font is based on designs by and under the supervision of manga creator Tsutomu Nihei (Aposimz, Knights of Sidonia, BLAME!, etc.), and realized through the cooperation of acclaimed font developer Iwata Corp.

This package will contain data for approximately 7,700 characters including Arabic numerals, hiragana, katakana, and JIS kanji sets 1 and 2, for use in personal or commercial text or graphics applications. Please see the Iwata site for more information on usage conditions: http://www.iwatafont.com/en/legal

The package, to be sold by Iwata Corp. is expected to be released in autumn of 2020. Standard and limited editions are planned.
The made-to-order-only limited edition will include the exclusive TOA Heavy Industries: GRUNGE font in addition to the standard TOA Heavy Industries font. This package will also include a special gift "Synthetic Human" figurine, design overseen by Tsutomu Nihei.

Price and final figurine designs are yet to be decided, but are planned to be announced this spring. Stay tuned for more updates!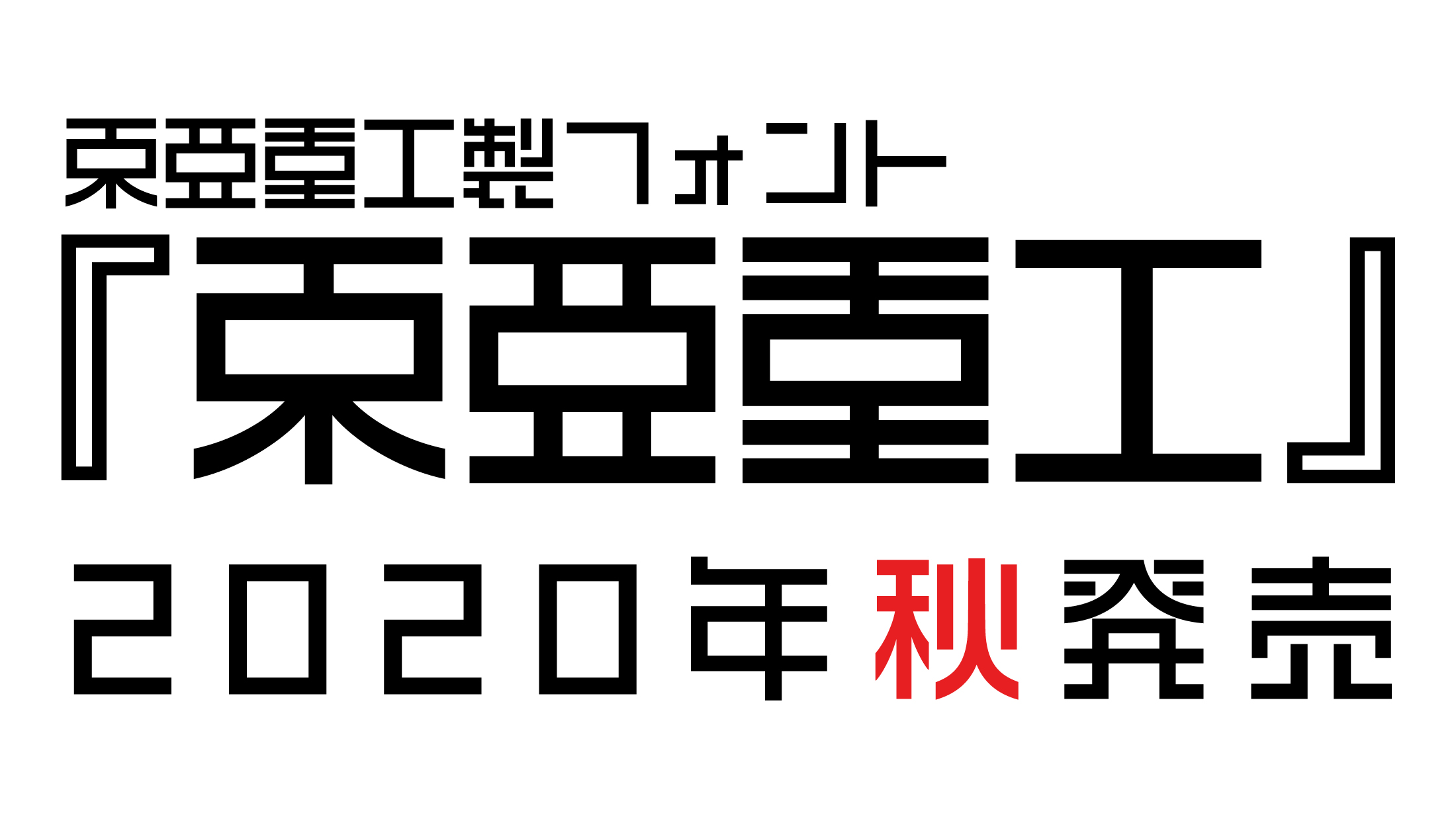 Product Information: https://iwatafont.co.jp/toa/
Manga author/illustrator. Notable works include Aposimz, Knights of Sidonia, BLAME!, and more. Winner of the Inkpot Award at Comic-Con 2016, as well as the 39th Kodansha Manga Award and 47th Seiun Award in the Comics category for Knights of Sidonia. His latest series, Aposimz, is currently serialized in Kodansha's Monthly Shonen Sirius.
About Iwata Corporation
Founded in 1920, a time-honored developer of Japanese fonts from the widely used Iwata News and Iwata Mincho Old to contemporary Iwata UD Font and Minna-no-Moji.
Custom fonts created to suit individual customers' needs can also be made to order.

Website: http://www.iwatafont.com/en/
About TOA Heavy Industries
Established in 2017 as a collaboration between acclaimed manga creator Tsutomu Nihei and Polygon Pictures Holdings, the majority shareholder in digital animation studio Polygon Pictures.
Oversees production, design, and planning of original titles and products, as well as management and licensing for existing works.

Website: https://toahi.net/