The tale of a crew drawn to the promise of dragons and the open skies.
The long-awaited anime adaptation of Drifting Dragons to begin broadcasting on Fuji TV's + Ultra from January 2020!
Teaser trailer and images released showing a glimpse of this jaw-dropping high fantasy world!
Original serial novelization to also start from June issue of Da Vinci!
Fuji TV's anime timeslot + Ultra showcases high-quality, world-class anime from Japan to the world, based on a concept of spreading anime culture internationally.
At the lineup presentation on March 14, it was revealed that an anime adaptation of Drifting Dragons, the tale of a dragon-hunting airship crew, would begin broadcast on + Ultra from January 2020.
An overwhelming creative lineup!
Taku Kuwabara's Kutei Dragons (Drifting Dragons) , published in Kodansha's good! Afternoon, is the story of an airship crew who hunt flying dragons in the sky. Its beautiful and vast fantasy world and detailed character depictions will be brought to life by Tadahiro "Tady" Yoshihira, c o-director on Knights of Sidonia: Battle for Planet Nine and BLAME!. The screenplay will be written by Makoto Uezu, who has worked on many successful projects such as Assassination Classroom and The Heroic Legend of Arslan. Yoshikazu Iwanami of Spider-Man: Into the Spider-Verse and the PSYCHO-PASS series will also be joining the project as sound director. Animation production will be handled by Polygon Pictures – the team who made Knights of Sidonia and BLAME! will come together once more to create another jaw-dropping high fantasy world.

Teaser video and images released!
Dragons, the rulers of the sky.
To many people on the surface, they are dire threat, but at the same time, a valuable source of medicine, oil, and food.

This teaser trailer shows the Quin Zaza, the airship on which a crew of "drakers" wander the skies in search of their quarry, the dragons. Also released was a teaser image showing the protagonist, Mika, staring down a dragon from the deck of the Quin Zaza.
The official site is now open from today! Please check this for regular updates on the release of the upcoming TV anime series Drifting Dragons!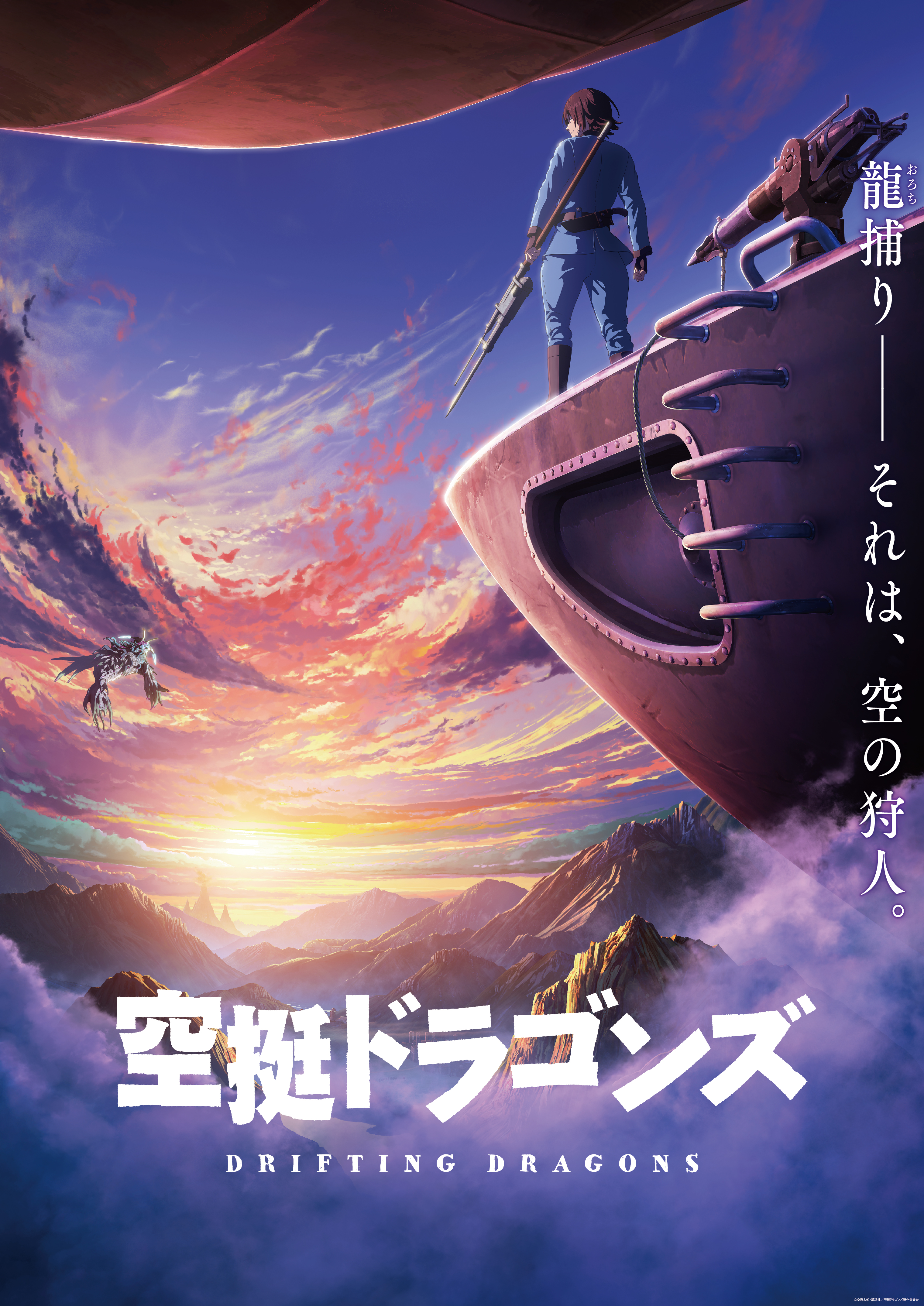 Official Site : drifting-dragons.jp
Trailer : https://youtu.be/bp54JLGnicQ
Original Serial Novelization to Begin from June Issue of Da Vinci!
Novelization will begin in the June issue of Da Vinci (on sale May 6)
A story of women, featuring Vanabelle and other original female characters.
Each episode contains an illustration by Taku Kuwabara
Original Comic: Taku Kuwabara Author: Momo Tachibana
Serialized in: Kadokawa Da Vinci (on sale 6th of each month)


Broadcast Information
January 2020 Fuji TV +Ultra
Streaming exclusively on Netflix

Staff
Original Comic: Taku Kuwabara (Kodansha's good! Afternoon)
Director: Tadahiro "Tady" Yoshihira
Series Composition & Screenplay: Makoto Uezu
Sound Director: Yoshikazu Iwanami
Animation Production: POLYGON PICTURES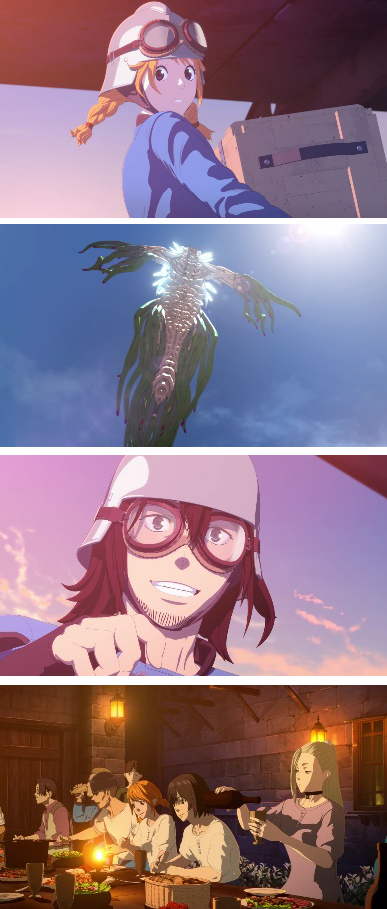 ©桑原太矩・講談社/空挺ドラゴンズ製作委員会