We are proud to now be able to publicly announce our part in the production of the new series "Tron: Uprising"
Broadcast on the Disney XD channel in the US began last week. Featuring an all-star voice cast including Elijah Wood ("Lord of the Rings"), Mandy Moore ("Tangled") and many more. We hope to see a broadcast in Japan soon! Be sure to keep watching!
The series has also been added to the "Works" section of our homepage!
Check our Facebook page for more details!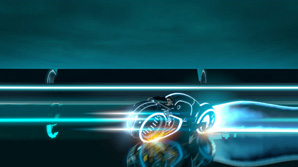 (c)Disney