New Song by VR Idol Group Hop Step Sing! Released on Steam!
Will also appear at Tokyo Game Show 2018!
Polygon Pictures ("PPI," President and CEO: Shuzo Shiota, Head Office: Tokyo, Japan) is proud to announce that the new song and VR live performance by VR idol group Hop Step Sing! will be available on Steam from Tuesday, September 11.

The idol group Hop Step Sing! debuted in 2016 with their first VR content, Kisekiteki Shining!. Now they are releasing their long-awaited new song, Nozokanaide Naked Heart. Planning and direction for this video was done by Kodansha VR Lab (CEO: Kenji Ishimaru, Head Office: Tokyo, Japan), a joint venture between PPI and Kodansha Ltd. (President: Yoshinobu Noma, Head Office: Tokyo, Japan), with character animation done at Polygon Pictures. Music was also produced by Lantis (Bandai Namco Arts). Virtual space sound mixing was performed using Ambisonics technology, for an authentic live-venue audio experience.

We hope you are looking forward to this interactive live video experience with the evermore charming cast of Hop Step Sing!
About Hop Step Sing
"I want to sing forever! I'll become an idol!"
Nina Nijikawa, who sang so much karaoke she became a real idol. Mikasa Minowa, who seeks adoration by livestreaming and uploading videos to the internet. And Shikiri Shishiba, who works with them in order to keep an eye on them out of worry!
These three went on to release their debut music video in VR!  
Their coming together will no doubt give rise to many new wonderful songs.

Official Twitter: https://twitter.com/hopstepsing   
Official Homepage: http://hopstepsing.com/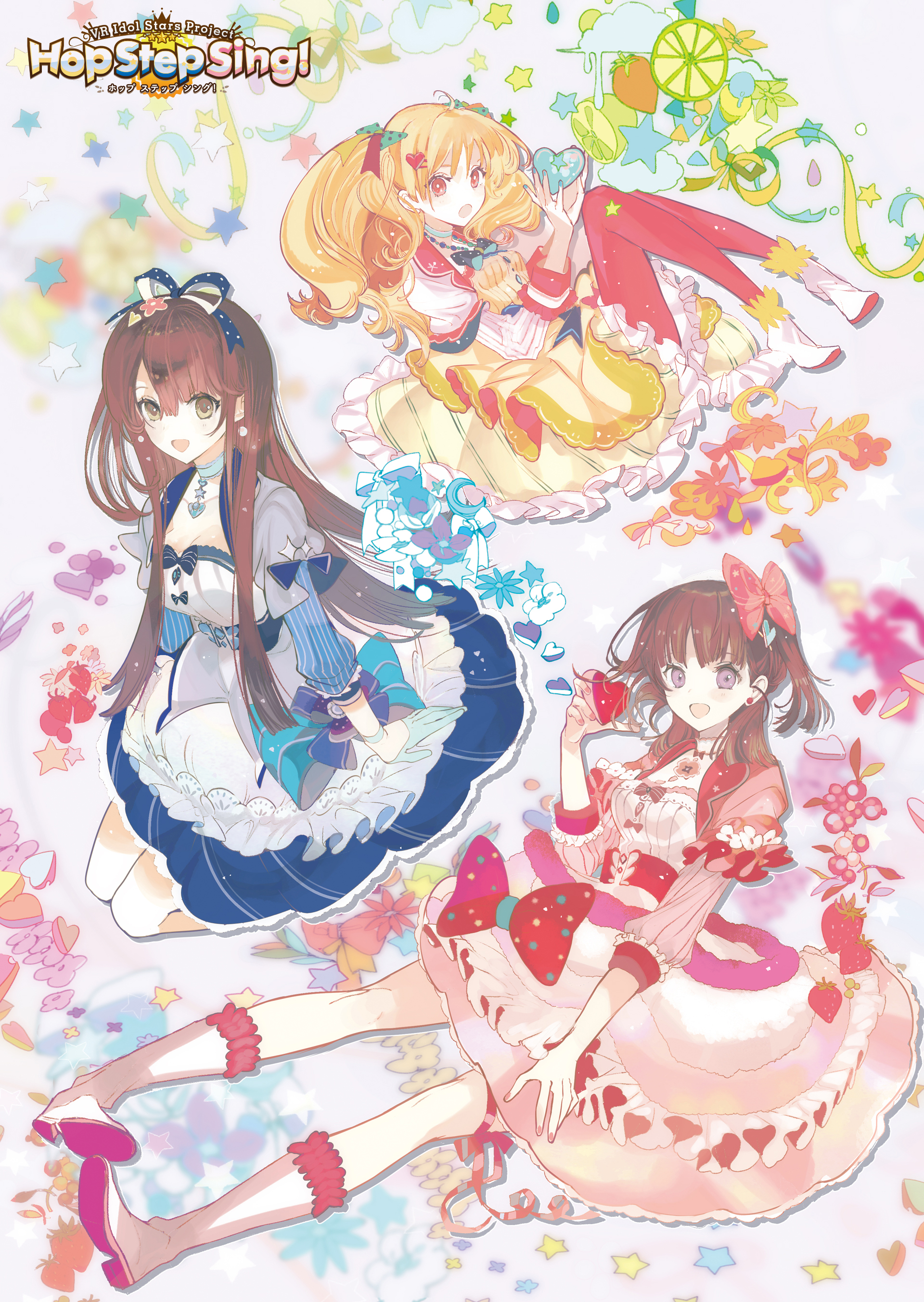 ©︎Kodansha
Credits:
Character Design: tanu 3D CG Art: SAE
Lyrics by: Aira Yuuki Composition by: Yuki Honda (Arte Refact) Arranged by: Masatomi Waki (Arte Refact)
Planning/Direction by: Kodansha VR Lab Ltd. Video Produced by: Polygon Pictures Ltd., Gugenka® (CS-Reporters Inc.) Technical Support: XVI Inc. Music Produced by: Lantis Company Ltd. Created by: Kodansha Ltd.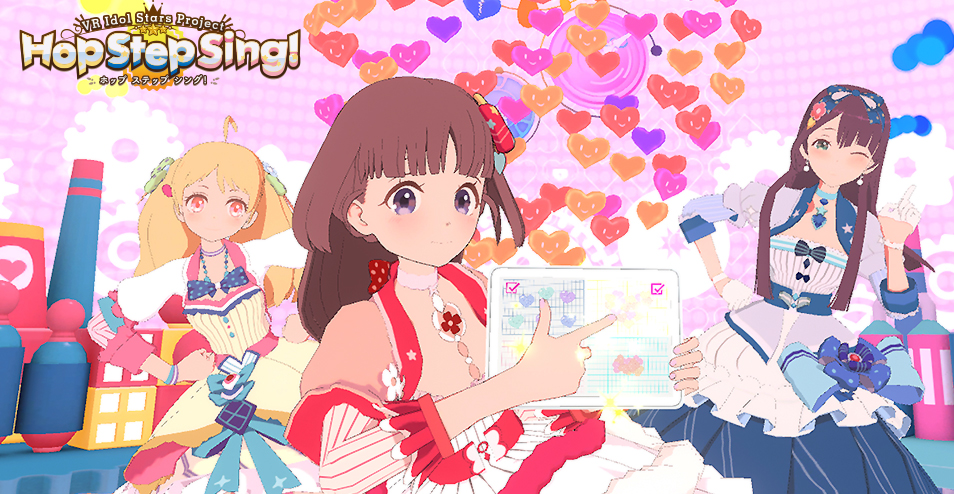 Event Information
Tokyo Game Show 2018: Kodansha VR Lab booth
Date: Thursday, September 20 - Sunday, September 23 Venue: Makuhari Messe, booth no. 10-W02
https://expo.nikkeibp.co.jp/tgs/2018/
About Kodansha VR Lab
Founded October 2017 as a joint venture between major publishing firm Kodansha and Japan's largest domestic digital animation studio, Polygon Pictures, to focus primarily on VR and the research and creation of new entertainment content. Our studio's name includes "lab" because it is a place in which people with ideas, techniques and plans can readily gather and seek to discover what sort of content (storytelling) will make maximum use of cutting-edge technology, and then give form to such stories and present them for all the world to see and enjoy.
URL:http://www.kodanshavrlab.com/