Press Release
Jun.21, 2016
Polygon Pictures to produce animation for Amazon Prime video series
Lost in Oz from production company Bureau of Magic
Polygon Pictures ("PPI" President and CEO: Shuzo Shiota Head Office: Tokyo, Japan) proudly announces that our studio will be producing animation for Lost in Oz, the new original series from Amazon Prime Video and production company Bureau of Magic.

Lost in Oz is an animated, action-adventure comedy for children ages 6 to 11 set in a modern, metropolitan Emerald City. Stranded in this spectacular world, 12-year-old Dorothy Gale befriends West, a young, street-smart witch grappling with dark temptations, and Ojo, a giant munchkin. With Dorothy's dog Toto, this unlikely crew embarks on an epic journey, seeking out the magic Dorothy needs to get back to Kansas. The challenge for Dorothy, and everyone else in this world, is that Oz is facing the greatest magic crisis in eons. Developed and produced by Bureau of Magic's Mark Warshaw, Darin Mark, Jared Mark, and Abram Makowka, this contemporary re-imagining of L. Frank Baum's extraordinary universe is designed by Flaunt Productions (Under Siege, Project Spark), music by Adam Berry (The Penguins of Madagascar) with theme music by Mark Mothersbaugh (The Lego Movie).

In keeping with our stated mission to "do what no other has done, in unparalleled quality, for all the world to see and enjoy," PPI will continue striving to launch Japan's renowned animation business on a global scale.
About Bureau of Magic
Founded in 2014, Bureau of Magic is a film and television production company optimized for the digital age of entertainment. Its flagship series, Lost in Oz, was developed, produced and created by executive producers Mark Warshaw, Darin Mark, Jared Mark, and Abram Makowka.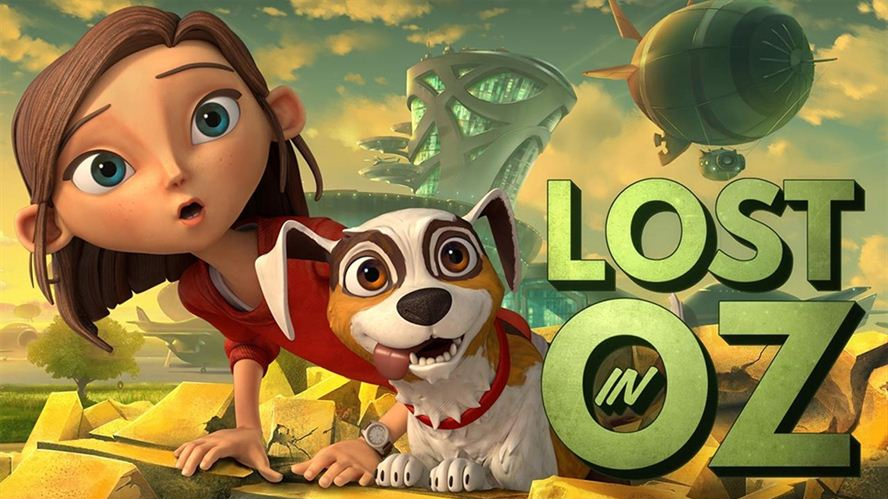 (C) 2016 Amazon.com, Inc. or its affiliates  All Rights Reserved