Press Release
Jul.17, 2016
Coming this summer: Kisekiteki Shining!,
the first installment of Kodansha's VR Idol Stars Project Hop Step Sing!,
with animation by Polygon Pictures!
Polygon Pictures ("PPI," President and CEO: Shuzo Shiota, Head Office: Tokyo, Japan) is proud to announce its collaboration with Kodansha Co., Ltd. in planning and producing the virtual reality (VR) musical clip Kisekiteki Shining!, the first installment of Kodansha's VR Idol Stars Project: Hop Step Sing!.
For this project, Kodansha's vision is to create "idols who will be loved for 500 years." An array of industry experts have assembled to realize the production. The character design and staging concept design are by tanu (known for the anime Tari Tari), the lyrics, music, and arrangements for the songs are by Yashikin (F.M.F.), (known for the Ayana Taketatsu song Hey! Calorie Queen), and the music is being produced by Lantis Co., Ltd. (known for the Love Live! series). Based on the positive, full-bodied music and delicate but bold design which they have created, PPI is taking on the production of the video. VR idols have been born who overflow with life as they sing, dance, and smile on the VR stage. In addition to the sense of reality that is only possible with VR, these video contents are packed with appeal, including impressive stage direction and complex, intense dancing.

Applications are currently in development for smart phones and VR headsets which will allow users to easily enjoy the experience, and these are planned for distribution on Google Play (Android) and the App Store (iPhone). The aim is to provide compatibility with all VR devices, and plans are being made to create versions compatible with Gear VR, Oculus Rift, and HTC Vive, as well as provide the video to Japanese and international VR video distribution services. You can expect great things from these girls as they continue to expand their field of activities to more diverse kinds of media in the future!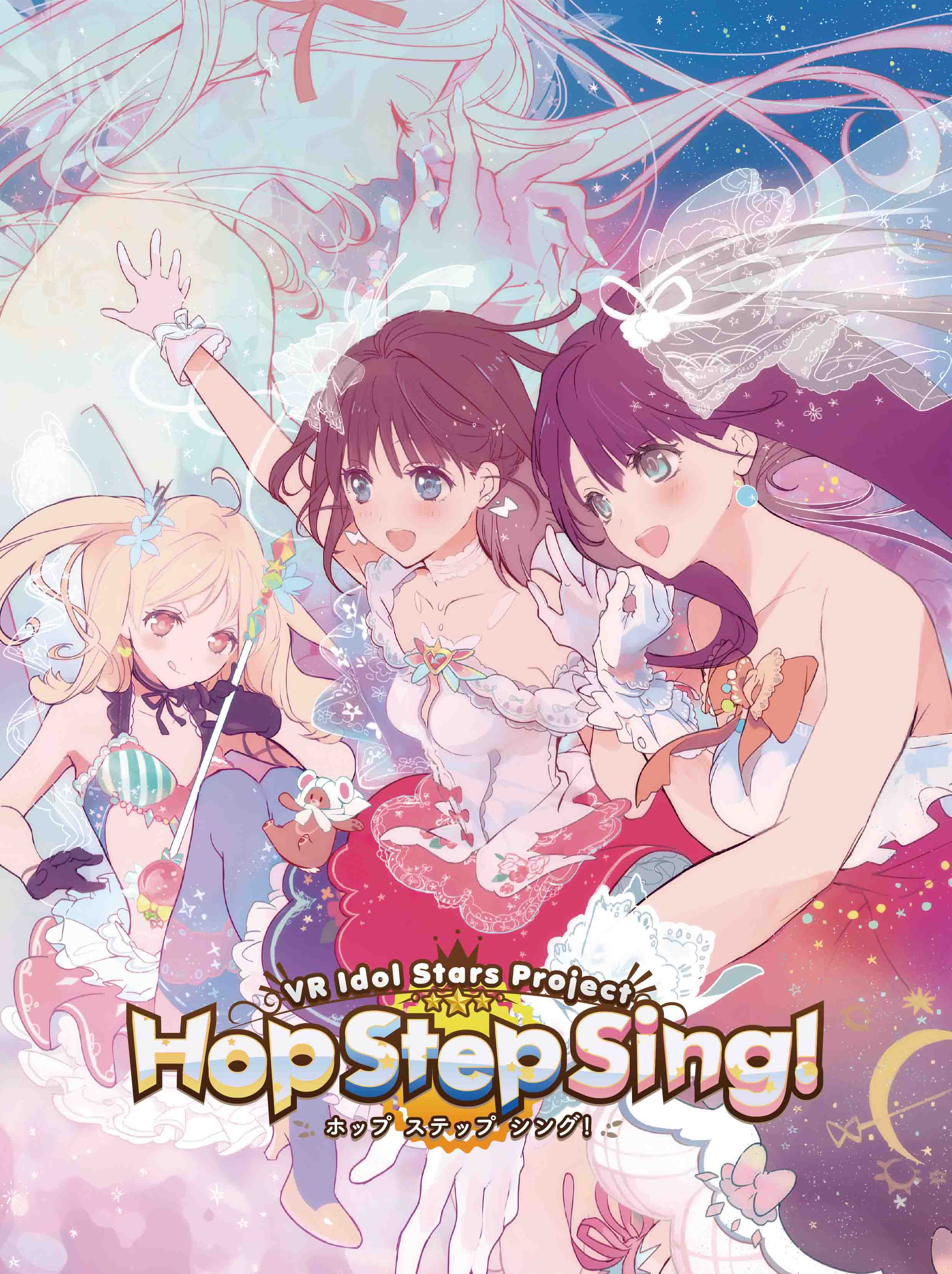 (C)Kodansh
Hop Step Sing! Characters and Cast
Niina Nijikawa
CV Maria Sashide
She loves to sing, brightly and cheerfully!

Shikiri Shiishiba
CV Mariko Toribe
Mature and matter-of-fact. Her hobby is working out.

Mikasa Minokawa
CV Natsumi Hioka
An extreme indoor person and a popular figure on live internet broadcasts.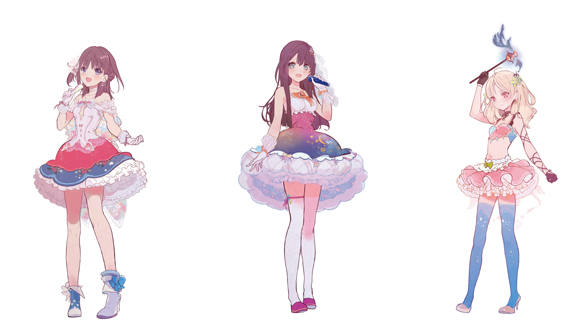 About Hop Step Sing!
Hop Step Sing! is a VR Idol Stars Project whose vision is to create "idols who will be loved for 500 years." With the release of the first promotional video, Kisekiteki Shining!, as a VR video, the goal is to establish the characters' status as "VR idols" who dynamically apply advanced technology to entertainment.
There are also plans to expand into the business realm through live events and corporate tie-ups as virtual entertainers, and in the future as global VR characters. As "open innovation based on the power of the characters," we plan to initiate a system for cooperative research by providing the characters' 3D data and scenario data to businesses, research organizations, and private developers.

Content that is currently being provided includes the Twitter serialization of a "real-time comic" which coordinates the time in the characters' personal lives with the actual time of distribution and is updated daily, as well as Character VR News by Hop Step Sing!, in which the characters report on the advancing technology.
Official website: http://www.hopstepsing.com
Real-time comic being serialized now on the official Twitter @hopstepsing