Press Release
Dec.22, 2016
47 episodes of 3D CG anime series Genki Genki Nontan
available on U-NEXT and Anime Hodai!
Polygon Pictures ("PPI," President and CEO: Shuzo Shiota, Head Office: Tokyo, Japan) is proud to announce the 3D CG animated series Genki Genki Nontan (Copyright: Genki Genki Nontan Production Committee), with animation produced by our studio, will be available on the internet streaming video services U-NEXT (U-NEXT Co., Ltd.) and Anime Hodai (Softbank Group Corp.) starting from December 22, 2016.
This year marks the 40th anniversary of Sachiko Kiyono's Nontan series of picture books (Kaisei-sha Ltd.), beloved by children and which has sold 31 million copies. Genki Genki Nontan is an animated series based on the Nontan picture books, and from its first release in 2003 has gone on to sell over 500,000 DVDs.

Production of the series continued for over 10 years. 47 episodes will all be made available at once for streaming on U-NEXT and Anime Hodai.
Now you can enjoy all sorts of stories with the happy-go-lucky Nontan and his friends any time!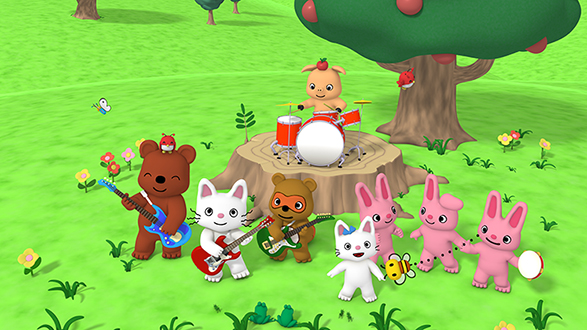 ©SACHIKO KIYONO・ITOCHU・POLYGON PICTURES・NIPPON COLUMBIA
About the author, Sachiko Kiyono
Born in Tokyo in 1947, Kiyono published her debut work Nontan Buranko Nosete (Let Us Have a Swing, Too, Nontan) in 1976. The book became an instant hit with preschool-age children, who were delighted by the playful antics of the main character, Nontan. The prolific author and illustrator went on to publish numerous picture books, including: the Nontan Asobou Yo (Nontan Let's Play) series containing 22 titles; Nontan Board Books series, 3 titles; Akachan Ban Nontan (Nontan for Babies) series, 9 titles; Nontan Tartan Asobi Zukan (Nontan and Tartan's Picture Playbook); the Tomtom Boo series; and the Itai no Kaijyu (The Pain Monster) series of childhood fairy tales. She passed away in 2008.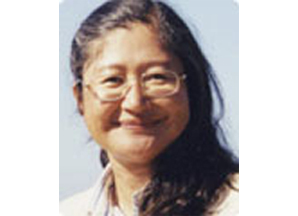 About Genki Genki Nontan Video Streaming
Produced: 2003-2015
Copyright: ©SACHIKO KIYONO・ITOCHU・POLYGON PICTURES・NIPPON COLUMBIA
Official site: http://columbia.jp/nontan
Streaming period: December 22, 2016-December 31, 2018
Streaming platforms:
U-NEXT ( http://video.unext.jp )
Anime-Hodai ( http://animehodai.my.softbank.jp/feature/d/index.html )
URL:
U-NEXT ( http://video.unext.jp/title/SID0027503?feid=FET0001835&fety=AFT&fepf=1 )
Anime-Hodai ( http://animehodai.my.softbank.jp/feature/d/index.html ) 
Streaming episodes:
Daisuki ABC
Hamigaki Shuko Shuko
Gambarumon
Itaino Tondekee
Obakemura Meiro
Nontan! Santa Claus Da Yo!  And other 41 episodes


About U-NEXT

Japan's largest digital content streaming service.
In addition to the industry's largest content catalogue with over 120,000 titles (including karaoke titles, as of December 15, 2016), U-NEXT is on the cutting edge of technology from cross-media development including e-books and music streaming, to delivering the highest quality next generation media streaming services on smartphones, tablets, smart TVs, STB, game consoles and more.


About Anime Hodai

Offering a broad variety of popular anime from the latest shows currently being broadcast on TV to all the nostalgic classics for a monthly fee of 400 yen (free for the first month).
Can be watched on your smartphone or tablet, as well as your home TV.