Press Release
Mar.29, 2017
Lost in Oz: Extended Adventure, with Animation by Polygon Pictures
Snags 5 Nominations at the Daytime Emmy Awards!
Polygon Pictures ("PPI," President and CEO: Shuzo Shiota, Head Office: Tokyo, Japan) is proud to announce that the animated feature Lost in Oz: Extended Adventure, with animation produced by our studio, has been nominated in five categories at the 44th Annual Daytime Emmy Awards.

Lost in Oz: Extended Adventure is a special feature from the Lost In Oz original animated series by Amazon Prime Video and the Bureau of Magic, which was released on December 2, 2016, on Amazon Prime Video.

This is now the fifth title with animation by Polygon Pictures that has been nominated at the Emmy Awards, after Ronja, the Robber's Daughter (4th International Emmy Award winner), Star Wars: The Clone Wars (40th and 41st annual Daytime Emmy Award winner), Transformers Prime (39th annual Daytime Emmy Award winner), and Transformers: Robots in Disguise.
Nominations
・Outstanding Children's Animated Program
・Outstanding Casting for an Animated Series or Special
・Outstanding Writing in an Animated Program
・Outstanding Sound Mixing – Animation
・Outstanding Sound Editing – Animation

The 44th Annual Daytime Emmy Awards ceremony is planned to be held over two days on Friday, April 28, and Sunday, April 30, 2017.

In keeping with our stated mission to "do what no other has done, in unparalleled quality, for all the world to see and enjoy," PPI will continue striving to launch Japan's renowned animation business on a global scale.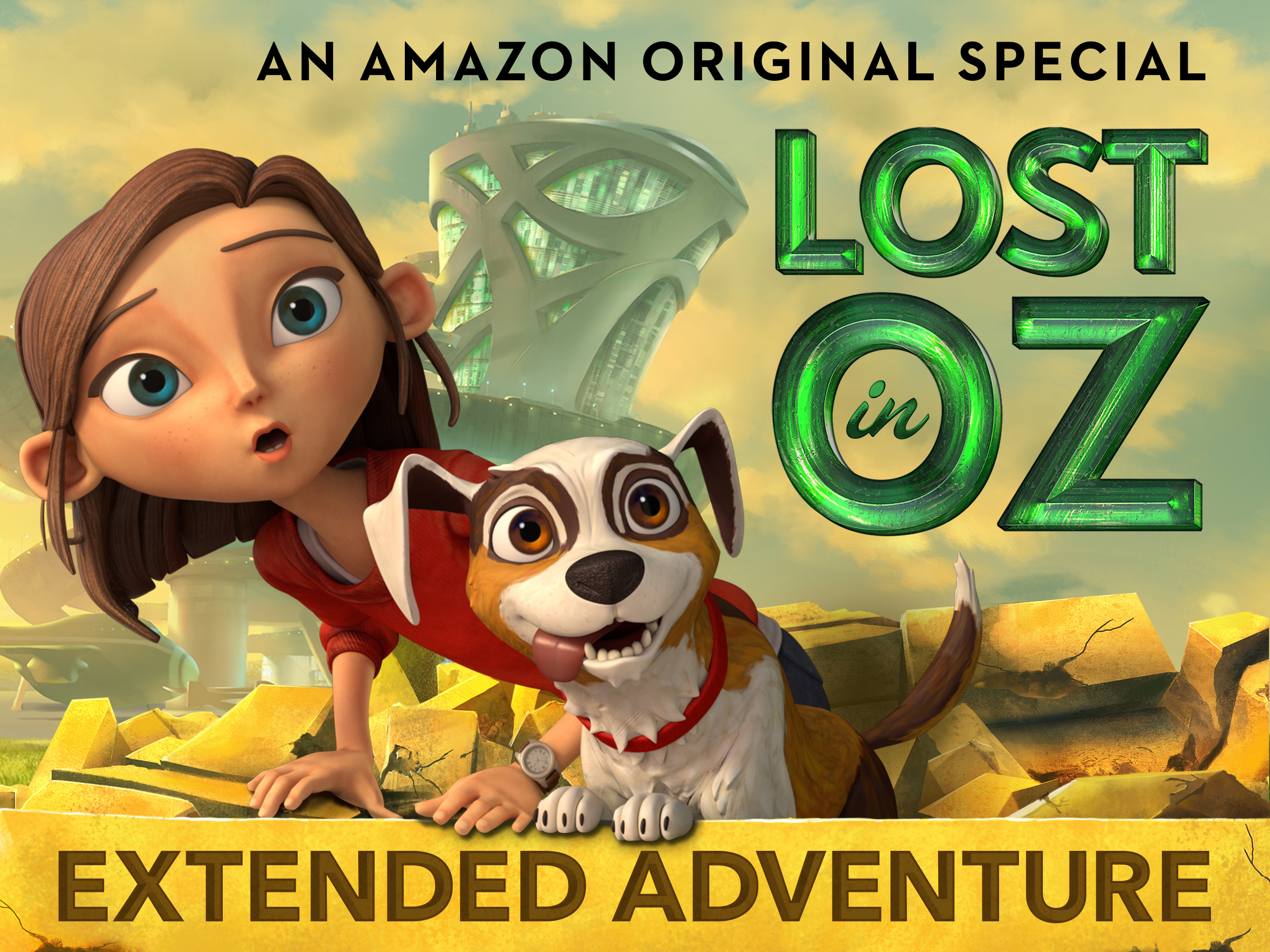 ©︎2016 Amazon.com, Inc. or its affiliates
About Lost in Oz
Lost in Oz is an original animated series from Amazon Prime and production company Bureau of Magic.
Developed and produced by Bureau of Magic's Mark Warshaw, Darin Mark, Jared Mark, and Abram Makowka, this contemporary re-imagining of L. Frank Baum's extraordinary universe is designed by Flaunt Productions (Under Siege, Project Spark), with music by Adam Berry (The Penguins of Madagascar) and theme music by Mark Mothersbaugh (The Lego Movie).
About the Daytime Emmy Awards
The Emmy Awards are presented annually by the National Academy of Television Arts & Sciences. Designed to recognize outstanding achievement in television, the award constitutes one of the industry's highest honors. Emmys are distributed in a variety of categories, including special Daytime Emmy awards for programs that are broadcast outside of the evening primetime hours.

Official site: http://emmyonline.com/day_44th_nominations