Press Release
Apr.28, 2017
TV anime Ajin: Demi-Human season one
to be shown on Singapore Airlines' inflight entertainment
Polygon Pictures ("PPI," President and CEO: Shuzo Shiota, Head Office: Tokyo, Japan) is proud to announce that the first season of the TV anime Ajin: Demi-Human will be broadcasted on KrisWorld, Singapore Airlines' inflight entertainment system.

It will be shown for a period of four months, from May 1, 2017, to August 31, 2017. All 13 episodes (Japanese audio) with English subtitles will be viewable on KrisWorld across its global network. Singapore Airlines will be the first airline to show the TV anime Ajin: Demi-Human season one on its inflight entertainment, and an exclusive premiere is planned during the month of May.
About Singapore Airlines
When Singapore Airlines was formed in 1972, it operated a modest fleet of 10 aircraft to 22 cities in 18 countries. With a commitment to service excellence, product leadership and network connectivity, the Airline quickly distinguished itself as a world-class carrier and is today the world's most-awarded airline.
Ajin: Demi-Human Official Site
About Ajin: Demi-Human
The "Ajin" are a new type of immortal human, being pursued by agents of the Japanese government. The battle between the two forces is told through realistic action and accurate psychological descriptions in the action-survival-suspense smash hit Ajin: Demi-Human (Gamon Sakurai, serialized in Kodansha's good! Afternoon), and has now been adapted as an anime series!
The TV series consists of season one, which aired in January 2016, and season two, which aired in October of the same year, alongside the animated feature trilogy (released in November 2015, May 2016, and September 2016).

Story: High-schooler Kei Nagai is mysteriously resurrected after being hit by a truck and killed. Thus he discovers he is the third of a new species of immortal "demi-humans", or "Ajin", to be discovered so far in the country. The police and Ajin Control Commission launch a massive manhunt to bring in this new specimen.
Meanwhile, the second known Ajin has escaped government custody with the
help of an accomplice and remains on the run. These fugitives have also
begun planning a campaign of terrorism to exact their revenge on humanity.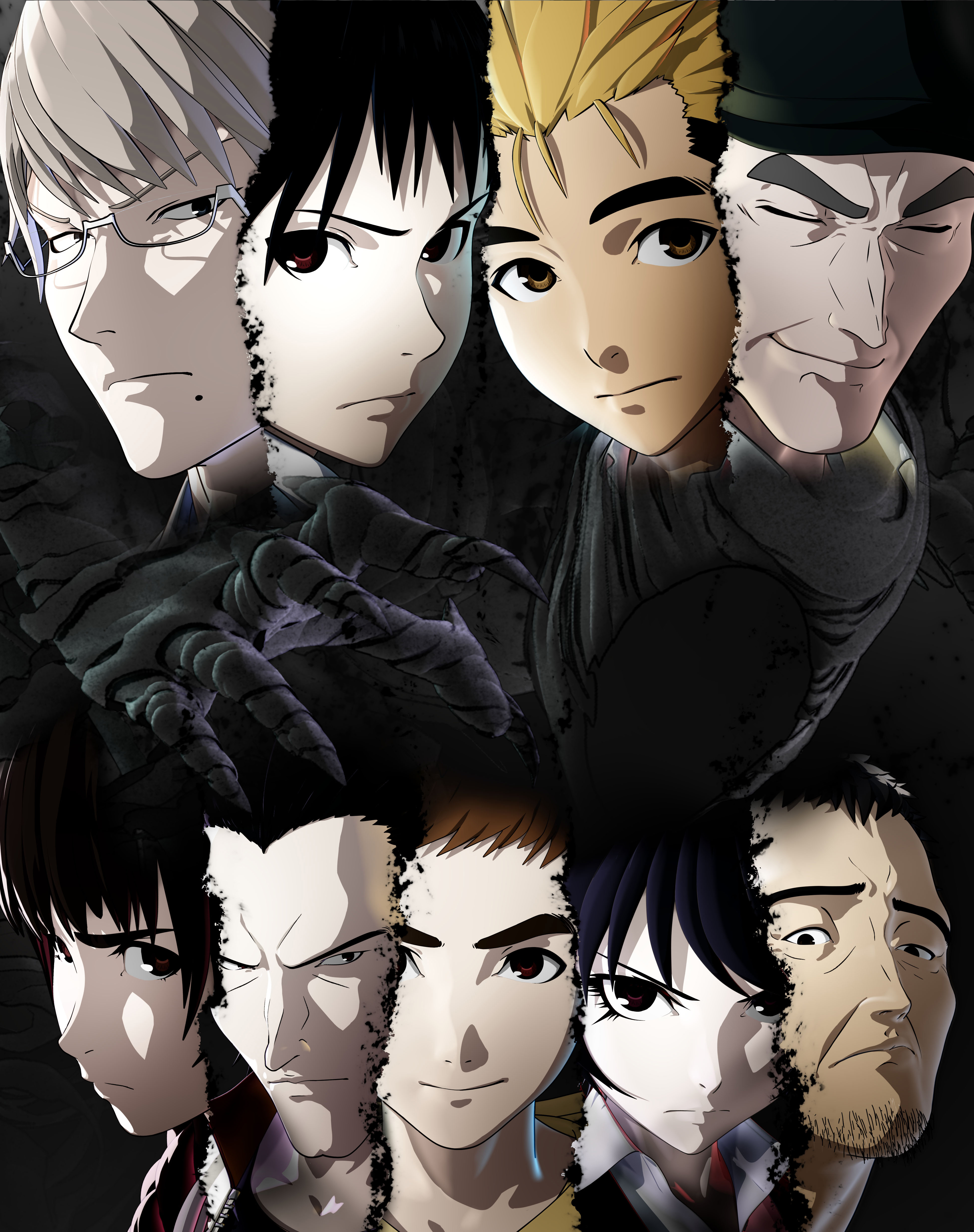 © Gamon Sakurai・Kodansha / AJIN Production Committee