Press Release
Nov.24, 2019
Polygon Pictures Creating CG Animation
for New SHOW BY ROCK!! Series
Animated TV Series SHOW BY ROCK!! MASHUMAIRESH!! On Air Soon!
Polygon Pictures ("PPI" President and CEO: Shuzo Shiota Head Office: Tokyo, Japan) is proud to announce that the new series Show By Rock!! Mashumairesh!! with CG animation produced by our studio, will be on air from January 2020.
At the Show By Rock!! 3969 Grateful Rock Festival held on Sunday, November 24, it was announced that the first Show by Rock animated TV series in three years, Show By Rock!! Mashumairesh!! will begin broadcast on Tokyo MX and other channels from Thursday, January 9, 2020.
In addition, from 8 p.m. on Tuesday, December 31, 2019, the original series of Show By Rock!! will begin a repeat broadcast on Tokyo MX.

The bold yet detailed animation for this series was handled by the acclaimed Kinema Citrus. Directed by Sunhi Son, with the participation of Masayuki Kojima (Director: Made in Abyss) as an advisor. The musical setpiece sections, showcasing the story's unique characters including protagonist band Mashumairesh, were created in 3D CG by Polygon Pictures. Be sure to check it out for some cool music and vibrant performances!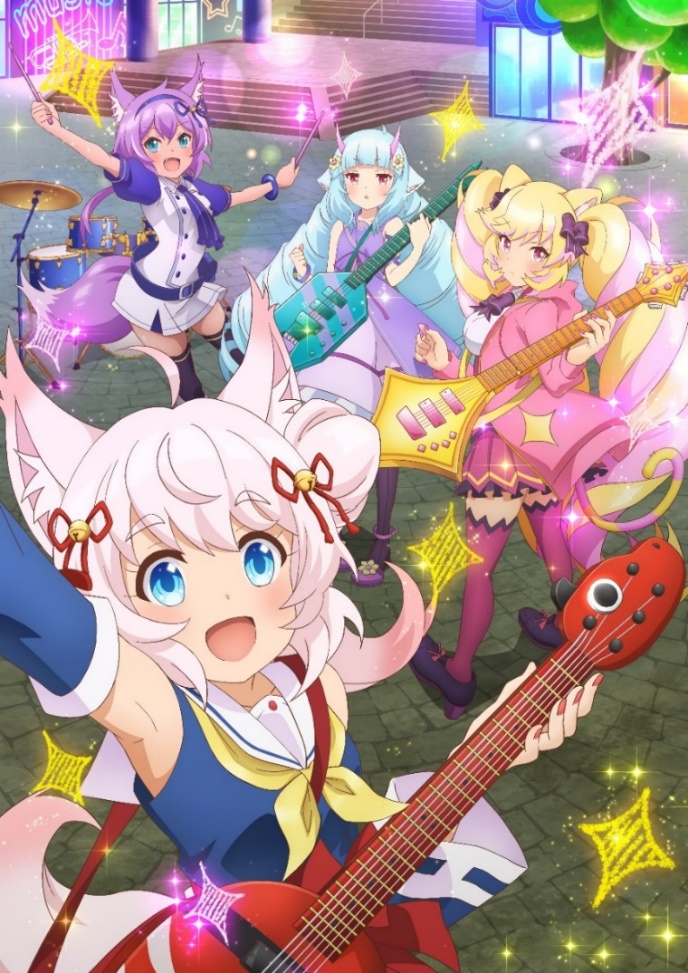 © 2012,2019 SANRIO CO.,LTD. SHOWBYROCK!! Production Committee M
About Show By Rock!! Mashumairesh!!
A miracle, or just fate?

Howan was a simple fox-girl from a small village in the north.
Her eyes set on the big city of Under-North Zawa, she heads out for an audition.
This leads to the forming of a new band along with tabby cat Himeko Mashima, devilmint dragon Delmin, and wolf-girl Ruhuyu. But can they make it off the ground?
A sparkling new musical story is about to begin.
Let's rock ♪

◆ TOKYO MX: Every week Thursday from 10:30 p.m., starting January 9.
◆ BS Fuji TV: Every week Thursday from 12:00 a.m., starting January 9.
Also planned to air on Hokkaido Cultural Broadcasting and Sun TV.

Web streaming services:
◆ FOD: Every week Thursday from 10:30 p.m., starting January 9.
(simultaneous with terrestrial broadcast)
Will be released later on other streaming sites.

Official Site: http://showbyrock.com/
Official Twitter: https://twitter.com/SHOWBYROCK
Official Anime Site: https://showbyrock-anime-m.com/