Press Release
Mar.17, 2021
Collaboration Video with Virtual Singer HACHI
Utilizing Latest Technology from Preferred Networks
Polygon Pictures ("PPI", President and CEO: Shuzo Shiota, Head Office: Tokyo, Japan) is proud to announce our collaboration with Preferred Networks ("PFN", CEO: Toru Nishikawa, Head Office: Tokyo, Japan) and King Records (CEO: Kiyoshi Murakami, Head Office: Tokyo, Japan) in the planning and production of a music video with virtual singer HACHI (RK Music).
PFN Digital Asset Generation System:「リアル」「バーチャル」の概念を越えた先にある未来 ("A future in which the concepts of "real" and "virtual" have been transcended")
https://youtu.be/yFsBAr_D6K4

This video, released Saturday, March 13, 2021, features an animated short produced by our studio, which accompanies the third digital single from virtual singer HACHI, 20. Main character design was based on characters created by the PFN-developed automated character generation system Crypko™. The smartphone and other background accessories were also created based on digital elements from PFN's high-precision 3D model generation technology.

As part of our mission "to do what no other has done, in unparalleled quality, for all the world to see and enjoy", we have sought to proactively implement the leading edge of technology for high-end video creation, and will continue striving to stay at the forefront of animation business development.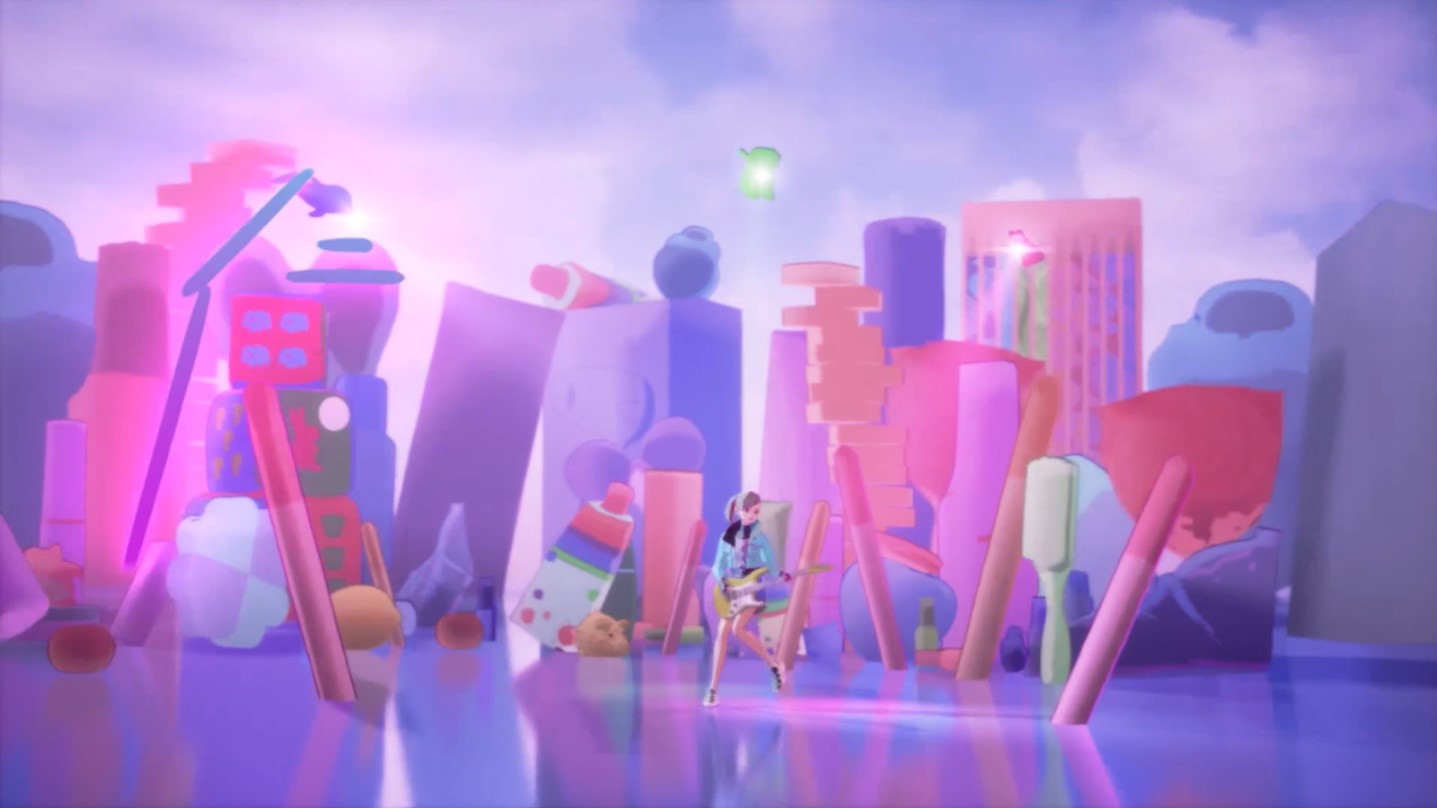 About Preferred Networks
Founded in March 2014, focusing on the practical application of deep learning, robotics, and other cutting-edge technologies. Starting with the three main areas of transportation systems, manufacturing, and bio and health care, PFN has now branched out to apply deep learning in other fields such as personal robots, plant optimization, visual inspection software, sports analytics, entertainment, and more. Developed the open source deep learning framework Chainer™ in 2015. In June 2020, MN-3, a supercomputer fitted with PFN's custom-developed deep learning processor MN-Core, topped the Green500 list for the world's most energy-efficient supercomputers.
* Chainer™, MN-Core™, Crypko™ are trademarks or registered trademarks of Preferred Networks, Inc., in Japan and other countries.
About HACHI
"Songs Close to Your Heart"
Virtual singer HACHI, bringing emotion to your music.

First appeared on July 1, 2019, on virtual livestreaming app REALITY. YouTube channel was opened in March 2020 with the start of virtual singer production unit Live Union.
In July 2020 signed an exclusive contract with label RK Music, and on the 25th of the same month released an original debut single, Beyond the Light.
From October 2020 and the start of Honeycomb Station! regular streams, has been performing weekly live performances on YouTube.
In February 2021 released second single Rainy Proof, and broke 11,000 followers on Twitter and 20,000 subscribers on YouTube. Has since continued to gain recognition both domestically and overseas through appearances in numerous VTuber music events.

------------------------------------------------
Twitter: https://twitter.com/8HaChi_hacchi
YouTube: https://www.youtube.com/c/HACHIVSinger