Press Release
Aug.02, 2021
Polygon Pictures Establishes Wholly Owned Subsidiary in India as New Business Hub
Polygon Pictures ("PPI," President and CEO: Shuzo Shiota, Head Office: Tokyo, Japan) is proud to announce the establishment of a new wholly owned subsidiary, Polygon Studios India Private Limited ("Polygon India," Capital: 7,000,000 INR, CEO: Sandeep Betharia), located in Thane, a satellite city of Mumbai, and specializing in rigging work – a part of the CG production process requiring specific technical knowledge and experience.

The competition for rigging artists, an extremely technical field within CG production, is fierce worldwide and shortage of staff has become a major issue in the industry. PPI, along with our Malaysia-based joint venture studio Silver Ant-PPI (CEO: Goh Aun Hoe / Yoichi Ataka, Head Office: Malaysia), has proactively recruited from overseas and has employed numerous artists in this field from India. Building on these relationships, by hiring former PPI or Silver Ant-PPI artists who have since returned to India we have been able to form a capable team which will be able to hit the ground running. In addition, with several of our major CG production outsourcing partners already based in India, Polygon India will allow for even smoother communication and production orders with these local partners.

Serving as the CEO of Polygon India is Sandeep Betharia, formerly a technical director at PPI and who was later involved in the establishment of Silver Ant-PPI, sitting on its board of directors until 2019. His knowledge of the quality and efficiency required to produce our studio's high-end CG, as well as the pipeline which makes it happen, is unmatched. He is joined on the Polygon India Board of Directors by PPI's President and CEO Shuzo Shiota, who has for many years focused on development in overseas markets, and Jack Liang, PPI Producer Dept. 1 Vice President.

In accordance with our mission statement to "do what no other has done, in unparalleled quality, for all the world to see and enjoy," we will continue striving to accelerate our global business development with an eye to the future of the Japanese content industry.

* See the "About Rigging in CG Production" section below for more information.
About Polygon India
Company Name: Polygon Studios India Private Limited
Address: Solus 415, Hiranandani Estate, Ghodbunder Road,
Thane MH 400607 IN
CEO: Sandeep Sharad Betharia
Business Outline: Computer graphics production
Capital: 7,000,000 INR (approx. 10,400,000 JPY @ 1.49 JPY/INR)
Established: July 16, 2021
Financial Year: April 1 ~ March 31
Start of Operations: August 1, 2021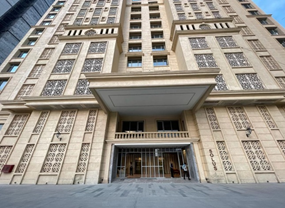 About Rigging in CG Production
The rigging process creates the framework which allows animators to move 3D models. This phase includes adding the "bones" and joints, and setting up all the relevant parts of the model to ensure it is animatable. This can include complicated simulations such as muscles moving along with the animated joints, and as such rigging work requires not only familiarity with 3D software, but also specialist knowledge of mathematics, animation, anatomy, and more. Of course, this does not apply to only characters themselves; hair, clothes, creatures, vehicles – nearly anything that moves in CG must be rigged.