Press Release
Oct.01, 2015
Animation Master Class 2015
Bringing Worlds to Life with Color and Light:
The Art of Color Scripts with Dice Tsutsumi
Polygon Pictures ("PPI," President and CEO: Shuzo Shiota, Head Office: Tokyo, Japan) is proud to announce that we will be presenting an Animation Master Class at the upcoming Digital Content Expo 2015, sponsored by the Digital Content Association of Japan and the Ministry of Economy, Trade and Industry.

This year's lecture will be presented by Daisuke "Dice" Tsutsumi, Co-director of The Dam Keeper, which was nominated for the 2015 Academy Award for Short Animated Film. This session will focus on Mr. Tsutsumi's specialty in using light and color to bring scenes to life, and unpack the secrets of the "color script" - one of the most important tools in art direction which Mr. Tsutsumi himself employed in the creation of films such as Toy Story 3, Monsters University, and recently in The Dam Keeper.

Also in this session, he will introduce his unique painting techniques to recreate lighting in Photoshop. In addition to this, Mr. Tsutsumi, who has over 16 years' experience in the industry on a world stage, including the foundation of his own studio Tonko House after leaving Pixar Studios, will talk about his reasons for collaborating with current Japanese CG creators, including un-released Tonko House projects.

Look forward to a seminar based on the fundamental elements of art direction theory, techniques, and mindset.
*The seminar will be held in Japanese only.
Animation Master Class 2015
Bringing Worlds to Life with Color and Light: The Art of Color Scripts with Dice Tsutsumi
● Date/Time: Saturday, October 24, 2015, 10:30 – 17:00 (planned - venue opens 10:00)
● Venue: The National Museum of Emerging Science and Innovation, Conference Room 2
http://www.miraikan.jst.go.jp/guide/route/
● Limit: 75 people
● Cost: 18,000 JPY/person
*Due to overwhelming response, applications for this seminar are now closed.



In keeping with our stated mission to "do what no other has done, in unparalleled quality, for all the world to see and enjoy," PPI is committed to using our extensive global network to share cutting-edge know-how and technologies from around the world.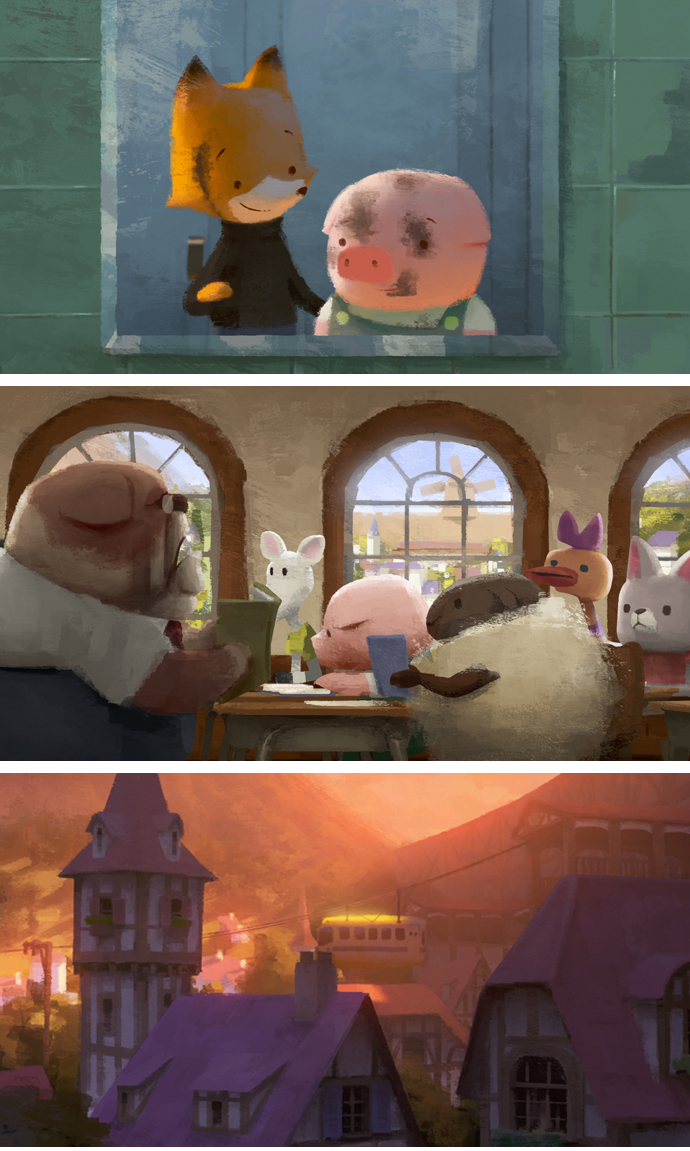 The Dam Keeper © 2014, Tonko House LLC
About Dice Tsutsumi
Dice Tsutsumi was formerly employed at Blue Sky Studios before a 7-year stint at Pixar, where he was involved as an Art Director for Toy Story 3 and Monsters University.
In 2013, while still at Pixar, he co-directed the independent film The Dam Keeper with his colleague Robert Kondo, which was nominated for the 2015 Academy Award for Short Animated Film. In 2014 he officially left Pixar to establish Tonko House.
Now he is putting his world-class story-telling talents to use in collaboration with Japanese CG creators to create films embodying the Tonko House mission of "entertainment & awareness".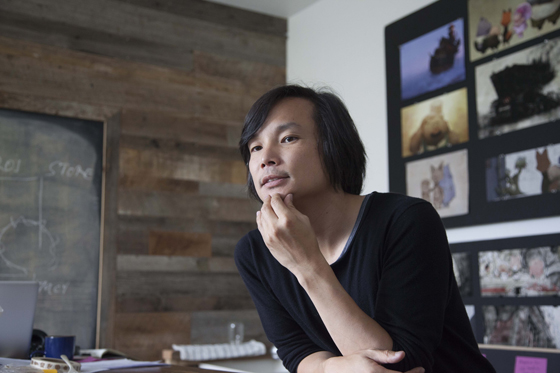 About the Digital Content Expo
This international event is designed to bring researchers and creators together with entrepreneurs from the digital contents industry in order to promote the exchange of cutting-edge information and help shape the future of digital content production.

Digital Content Expo 2015
Date: October 22 (Thu) – October 25 (Sun)
Venue: The National Museum of Emerging Science and Innovation (http://www.miraikan.jst.go.jp/)
2-3-6 Aomi, Koto-ku, Tokyo
Organizers: Ministry of Economy, Trade and Industry / Digital Content Association of Japan
Official site: http://www.dcexpo.jp/