Press Release
Nov.01, 2015
Animated TV series Knights of Sidonia: Battle for Planet Nine
also to be shown on Singapore Airlines' inflight entertainment!
Polygon Pictures ("PPI," President and CEO: Shuzo Shiota, Head Office: Tokyo, Japan) is proud to announce that the TV anime Knights of Sidonia: Battle for Planet Nine will be broadcast on Singapore Airlines' inflight entertainment systems.

It will be shown for a period of four months, from November 1, 2015, to February 29, 2016. All 12 episodes (Japanese audio, English subtitles) will be viewable on Singapore Airlines' award-winning inflight entertainment system, KrisWorld, across its global network spanning 61 destinations in 34 countries. Singapore Airlines will be the first airline to show Knights of Sidonia: Battle for Planet Nine on its inflight entertainment, and an exclusive premiere is planned during the month of November.
About Singapore Airlines 
Singapore Airlines is committed to operating a modern aircraft fleet, offering world-class cabin products and top quality service provided by the iconic and elegant Singapore Girl. With Singapore as its main hub, the Airline operates services to 61 destinations in 34 countries.

Singapore Airlines has more than 100 modern aircraft in its fleet, and created aviation history in October 2007 by becoming the world's first airline to fly the largest commercial plane in the world, the Airbus A380. In July 2013, Singapore Airlines launched its next-generation cabin products in all three classes as well as the world's most advanced in-flight entertainment system.
Knights of Sidonia Official Site
About Knights of Sidonia
This popular mecha sci-fi manga by Tsutomu Nihei was serialized in Kodansha's monthly magazine Afternoon. In 2015, it won the Kodansha Manga Award, under the General category. Following the first TV series, the theatrical edition, Knights of Sidonia: The Movie was released in March. The new series, Knights of Sidonia: Battle for Planet Nine, which continues the story, aired in Japan on stations including MBS (Mainichi Broadcast System) and others in the Animeism block from April 2015.

Story: It's been a thousand years since the Gauna, a strange alien race with no known method of communication, destroyed the solar system. A portion of humanity managed to escape using enormous "seed ships" like the Sidonia, which have allowed them to maintain the population as the ships drift through space. Nagate Tanikaze is a young man who has been raised deep in the bowels of the ship. When he goes into training to pilot the huge robotic weapons known as Gardes, Nagate is entrusted with piloting the legendary unit known as Tsugumori. Nagate and his fellow pilots put their lives on the line against the Gauna, in the ultimate battle for the survival of humanity!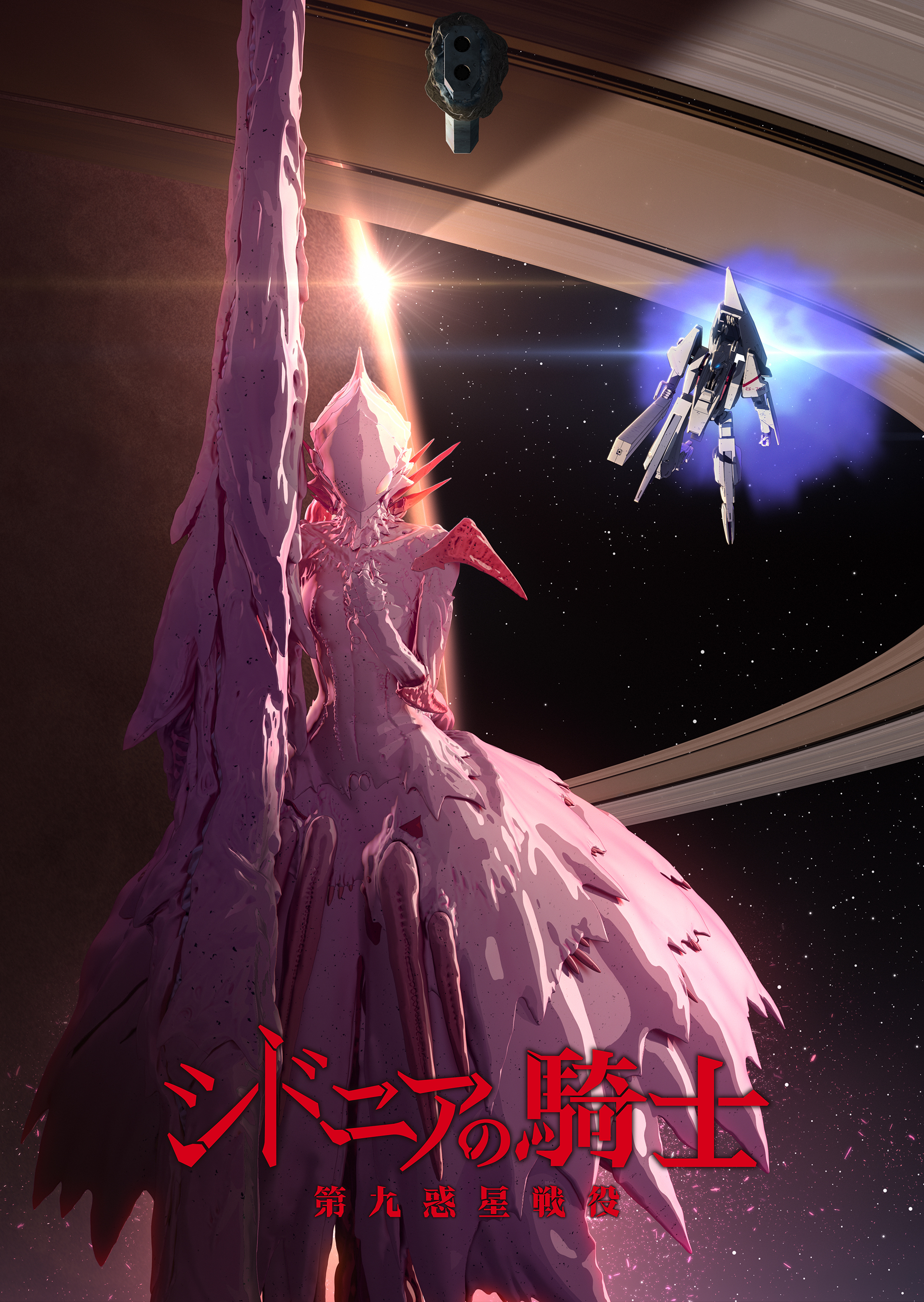 (c) TSUTOMU NIHEI・KODANSHA/KOS PRODUCTION