Press Release
Dec.09, 2015
Ronia, the Robber's Daughter, with CG animation by Polygon Pictures
wins at the 20th Annual Asian Television Awards!
Polygon Pictures ("PPI," President and CEO: Shuzo Shiota, Head Office: Tokyo, Japan) is proud to announce that the television series Ronia, the Robber's Daughter (26 episodes), with CG animation produced by our studio, has been awarded Best 2D Animated Programme at the 20th Annual Asian Television Awards. 

The Asian Television Awards, presented by Singapore's Television Asia Plus magazine, was founded in 1996 to celebrate outstanding television programming from Asian countries. With awards in over 40 categories, such as drama, news, variety programming, animation, and more, this year fielded over 1,400 entries.
Among the 7 nominees in the Best 2D Animated Programme category, the award was given to Ronia, the Robber's Daughter, based on the novel by Astrid Lindgren, celebrated author of children's classics such as Pippi Longstockings, and directed by Goro Miyazaki in his first foray into animated TV series. The award ceremony was held in Singapore on Thursday, December 3, the same day as the announcement was made.

In keeping with our stated mission to "do what no other has done, in unparalleled quality, for all the world to see and enjoy," PPI will continue striving to launch Japan's renowned animation business on a global scale.


20th Annual Asian Television Awards - Winners
http://ata.onscreenasia.com/2015-winners/
About Ronia, the Robber's Daughter
Broadcast: NHK BS Premium
      October 11, 2014 - March 28, 2015 (initial)
      April 5 - September 27, 2015 (repeat)
Based on: Ronia, the Robber's Daughter by Astrid Lindgren
(Japanese translation by Yuzo Otsuka)
Series Composition/Script: Hiroyuki Kawasaki
Character Design: Katsuya Kondo
Music: Satoshi Takebe
Produced by: Nobuo Kawakami
Directed by: Goro Miyazaki
Animation Produced by: Polygon Pictures Inc.
In Cooperation with: Studio Ghibli
Series Produced by: NHK Enterprises
Produced and Copyrighted by: NHK Enterprises and DWANGO Production
Official Site: http://www.nhk.or.jp/anime/ronja/


Story:
Ronia is the daughter and only child of the bandit chief Matt, who lives in a great, old castle surrounded by sprawling woodland in medieval Europe. Under the loving care of her father, mother, and the clan of robbers, she grows to be a strong and active girl. One day, when Ronia is finally allowed to go into the woodlands for the first time, she discovers with much fascination the many mysterious creatures who live there. Using her own wits and the occasional help of her parents, she eventually learns how to live in the wilderness. Then she has a fateful encounter with a boy named Birk... This tale of the growth of a young girl and her family will bring to children a new story of the joy of growing and of longing for the unknown, the love and hopes of parents for the growth of their child, and of the conflicts and reconciliations of parents and children.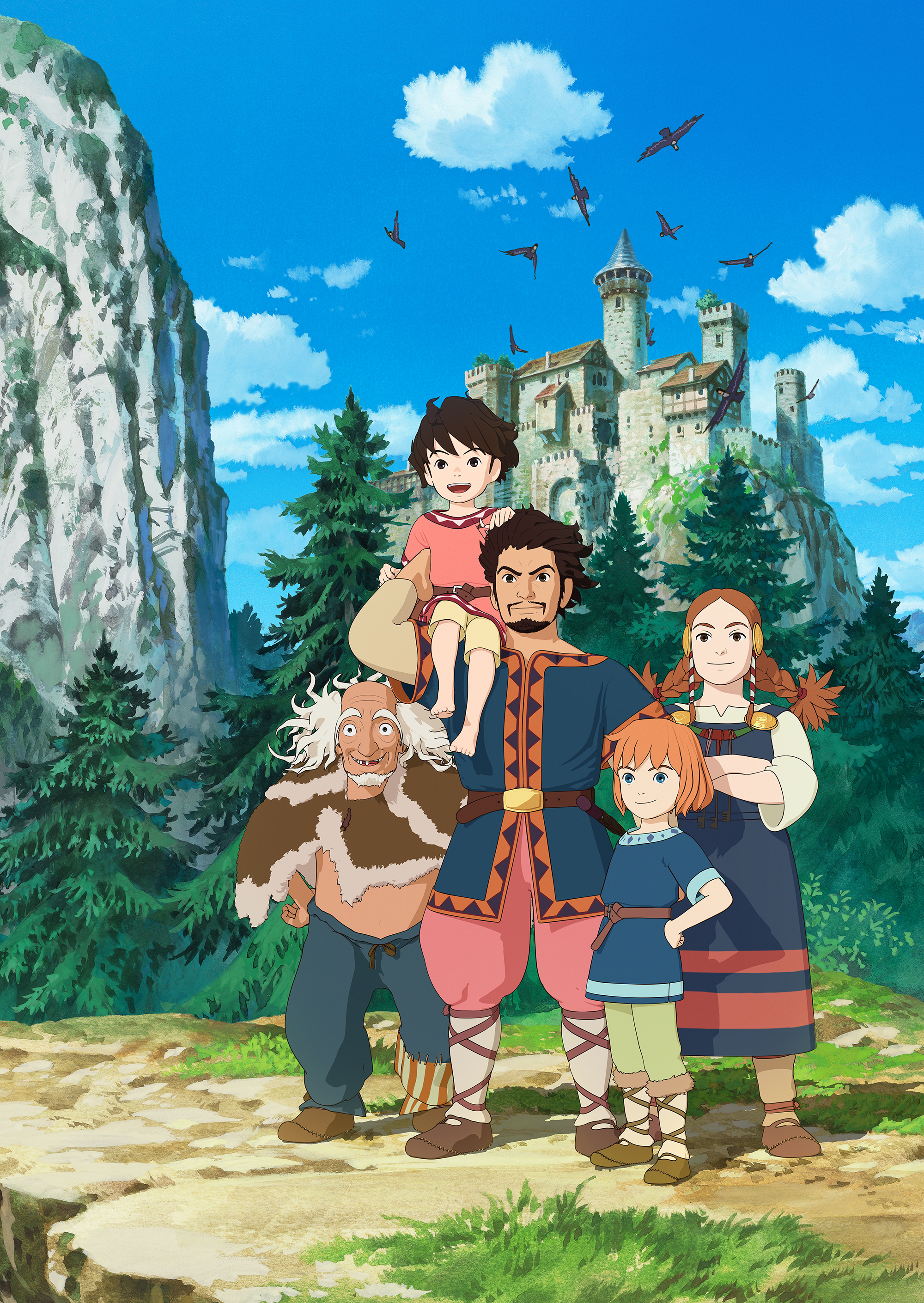 ©NHK・NEP・Dwango, licensed by Saltkråkan AB, The Astrid Lindgren Company