Press Release
Jun.12, 2012
Announcing the New "DigitaReal Live Stage" at Tokyo Joypolis
CG Produced and Directed by Polygon Pictures
Opening July 14!
Polygon Pictures ("PPI," President and CEO: Shuzo Shiota, Head Office: Minato-ku, Tokyo) is proud to announce that our CG content will be showcased in the new DigitaReal Live Stage show at Tokyo Joypolis, one of the largest indoor theme parks in Japan. Direction, production, and R&D for this show is the product of a collaboration between PPI and Sega Corporation (President and COO: Naoya Tsurumi, Head Office: Shinagawa-ku, Tokyo), which also operates Joypolis.

In honor of its grand reopening, Sega has reinvented Tokyo Joypolis as a space where visitors can experience the fusion of the digital and the real. At the DigitaReal Live Stage, the ultimate embodiment of this concept, "real" actors interact with powerful "digital" images brought forth by Joypolis's original operating system (known as LOPIT) to create a new live show experience unlike anything else in the world.
From the initial planning phases to direction, CG production, and technical development, PPI has helped bring to life the many spectacular images that will unfold on this new stage.
Tokyo Joypolis will celebrate its grand re-opening on July 14, 2012.

In keeping with our stated mission to "do what no other has done, in unparalleled quality, for all the world to see and enjoy," PPI will continue striving to launch Japan's renowned animation business on a global scale.
About Tokyo Joypolis
Name: Tokyo Joypolis
Address: 3-5F Decks Tokyo Beach, 1-6-1 Odaiba, Minato-ku, Tokyo
Phone: 03-5500-1801
Access: 2 mins. walk from Odaiba Kaihin Koen station on the Yurikamome line.
5 mins walk from Tokyo Teleport station on the Rinkai line
Grand Reopening: Saturday, July 14, 2012
Closed: Irregular holidays (as determined by Decks Tokyo Beach)
Prices: Admission (entrance only) ¥800 adult, ¥300 child
Passport (entrance + unlimited rides) ¥3,900 adult, ¥2,900 child
        *Adult: HS and over; child: MS and under

Official site: http://tokyo-joypolis.com Mobile site: http://tjp-sega.jp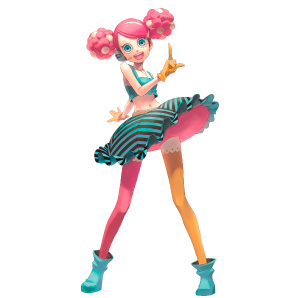 LOPIT(ロピット) Ⓒ SEGA
All company names and product names are registered trademarks or brands of their respective companies.
All images used are for illustrative purposes only.
SEGA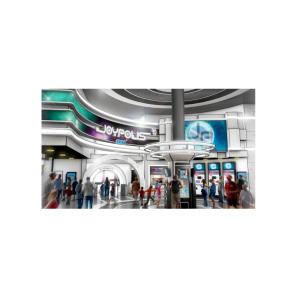 (c)SEGA
Inquiries regarding this press release:
Nana Mizobe, Producer Department, Polygon Pictures, Inc.
Address: 1F Azabu Green Terrace, 3-20-1 Minami-Azabu, Minato-ku, Tokyo 106-0047
Tel: 03-5789-4172 Fax: 03-5789-4180 Email: marketing@ppi.co.jp