Overview
Mission Statement
To do what no other has done, in unparalleled quality, for all the world to see and enjoy.
Polygon Pictures, established in 1983, is one of the oldest and most recognized digital animation studios in the world. Our production studio brings together over 300 creators from around the world, who devote their days to producing cutting-edge digital content. In addition to long-form, fully CG television series such as the Emmy Award-winning Transformers Prime and Star Wars: The Clone Wars, PPI creates digital animation for films, video games, VR experiences and more; and in 2013, we established a joint-venture studio in Malaysia, Silver Ant PPI Sdn. Bhd., in order to increase our production capabilities even further. PPI also manages licensing for titles we have funded and produced such as Knights of Sidonia, Ajin: Demi-Human, and Pingu in the City. By fusing our unrivaled production know-how with the internationally recognized quality of Japanese animation, PPI aims to become a leading company in the content business.
Polygon Pictures VALUE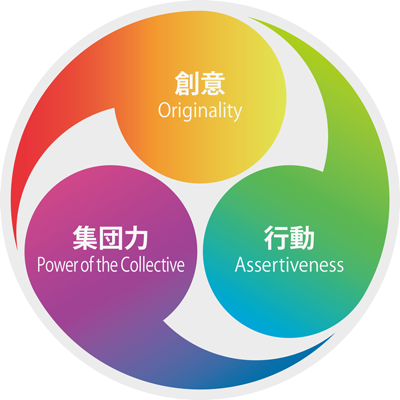 We use the tomoe, a symbol of festivity, to express how individual originality is converted into the power of the collective through assertiveness.
The power of the collective is a cycle: We help each other grow, and each individual further strengthens us all.
Like numerous hands holding up a heavy mikoshi, we cooperate to create works for our viewers to enjoy as we enjoy the act of creation.
Originality

We relish originality, have passion for our works, and commit ourselves to improving quality.
We welcome challenges and use them to sustain improvement and steadily evolve.

Assertiveness

We are professionals who act to take responsibility for quality and deadlines.
We never assume "someone else will do it" or "someone else will decide," but take assertive action to lead ourselves to success.
We learn from failure and aim higher with each success.

Power of the Collective

We respect each other's specialized talents and challenge each other to improve, aiming to create new value that no one person could create alone.
We will continue to create robust and universal works, learning from one another and respecting diversity in values, cultures and personalities.